Clear, practical solutions to communication challenges – that's what Jacqui Harper delivers. As an experienced broadcaster and conference speaker, her online and on site sessions stand out for their polish, impact and value.
Before speaking, Jacqui will work with you to make sure her online keynote, webinar or workshop addresses the specific problems and context facing your audience in a clear, memorable way.
Current topics for online learning sessions include:
Executive Presentations – How to speak with confidence and skill
Secrets of a TV Anchor for better online presentations
Master online meetings with the Virtual Presence Model
Boost your visibility and impact with better delivery skills
Executive Presence: how to achieve it
Virtual Visuals: new keys to communication success
Message Magic – how to speak with purpose and power
Camera Confidence: nail your online presentations!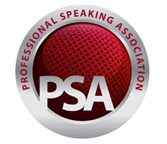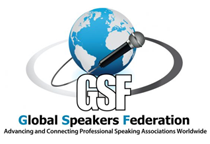 Jacqui provided a popular and practical seminar on Leadership Presence as part of our development programme for future General Counsel. The rich and diverse curricula prepare in-house lawyers to meet the constantly-changing challenges and requirements of their role. Jacqui's seminar helped participants optimize their personal brands by developing aspects of personal presence. This included delivering effective messaging to boards.

Jacqui is easy to work with, flexible and professional. We are so pleased with her session that we asked her back for next year's programme.

David Eastwood
Senior Managing Director, FTI Consulting
Jacqui was a keynote speaker for the London conference of the Corporate Legal Operations Consortium 2020. Her session on Executive Presence was highly rated by participants. Her advice on how to use personal presence to increase influence was particularly relevant to legal professionals across the industry who are constantly championing change in difficult environments. She shared practical strategies with participants on how to achieve a bigger impact in high stakes meetings to influence legal and business decision-makers.

I was impressed by Jacqui's commitment to undertaking in-depth preparation to ensure her message resonated with our members and with her high level of professionalism, flexibility and collaborative style. I would highly recommend Jacqui to other organisations as a speaker and moderator.

Aine Lyons
Vice President & Deputy Counsel, VMware Legal Operations